The prophet Elijah was despondent after experiencing an astounding victory on the mountaintop. He was a powerful voice for righteousness in the midst of a corrupt kingdom, and was fearless when he opposed that corruption. But he experienced depression and isolation after he saw God's power at work, even after he himself had been used in a mighty way. His story reminds us why we sometimes struggle to live every day in the valley after we've been on the mountaintop.
The Struggle is Real
"Now Ahab told Jezebel everything Elijah had done and how he had killed all the prophets with the sword. So Jezebel sent a messenger to Elijah to say, "May the gods deal with me, be it ever so severely, if by this time tomorrow I do not make your life like that of one of them." Jezebel was a powerful, evil woman who did not make idle threats. Elijah was afraid and ran for his life.
When he came to Beersheba in Judah, he left his servant there, while he himself went a day's journey into the wilderness. He came to a broom bush, sat down under it and prayed that he might die. "I have had enough, Lord," he said. "Take my life; I am no better than my ancestors." (I Kings 19:1-4, NIV).
Rocky Mountain High
Elijah had just had one of the most dramatic victories over the forces of evil ever described in Chapter 18. He had challenged 450 prophets of Baal (and 400 prophets of Asherah), and allowed them to call all day for fire to burn their sacrifice. Though they convulsed and cut themselves, they failed to produce anything, while Elijah actually stood by and mocked them.
Then Elijah poured water all over his own sacrifice and altar (three times!) before calling upon the Lord to consume it. The stones and the altar were drenched when Elijah called upon the Lord. Still, fire came down from heaven and burned up not just the sacrifice but the altar of stone as well! Elijah and his men killed the 850 evil prophets that day. It was a mountaintop experience that may be unrivalled in prophet history!
In so doing, Elijah won an amazing victory over the forces of evil in very dramatic fashion. Here, however, just a day or two later, Elijah is despondent and afraid. He's heard that not only Ahab but Jezebel has it out for him. Suddenly he is looking around forlornly at his own resources and the odds against him rather than remembering what God has done. The monotony of business-as-usual created doubt about the miracle of the mountaintop. I think the same thing happens to us. We are often most vulnerable after victory, loneliest after enjoying a time of fellowship, and most prone to wander in the valley after being amazed on the mountaintop.
Is That All There Is?
Christians may have faith to sustain them, but they are also subject to depression and loneliness, to the slings and arrows of a fallen world. I'd be remiss here if I didn't say that if you experience depression and doubt–if you are stuck in a dark place–get help. Talk to a trusted friend. Seek counseling.
If you observe a friend or family member struggling, reach out! Provide the gift of presence. Provide encouragement rather than judgment. Don't assume that being a Christian solves all problems; it brings resources alongside, yes, but it is sometimes all too easy for Christians to struggle in the valleys after having glimpsed the mountaintop. The Lord will heal, but he doesn't always come to us in the way we might expect.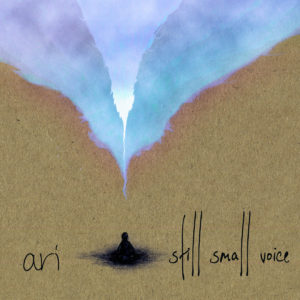 Not What Elijah Expected
After Elijah ran away in fear, he held a pity party in the wilderness. He even had suicidal thoughts, asking God to take his life. He saw dramatic events (a tornado, an earthquake, and a fire) that seemed like the perfect stage for God's entrance, but each time Elijah was surprised that God did not present himself along with special effects. (Isn't that how Hollywood would do it?)
But the Bible says, "The LORD was not in the wind. And after the wind an earthquake, but the LORD was not in the earthquake. After the earthquake a fire, but the LORD was not in the fire; and after the fire a sound of a still, small voice", 1 Kings 19:11-12.
So God came to Elijah, not in miraculous, dramatic fashion, but in a still, small voice that spoke to him and comforted him in his darkest hour. The Lord even reaffirmed Elijah's purpose and gave him a mission. It's good to remember that God doesn't always limit Himself to our expectations. If you are wandering, or despondent, or afraid, quit looking around at your circumstances and start looking up. Remember the God of presence. Discover the God of hugs. Rejoice in the Lord of intimate love! And listen for that still, small voice. He has something for you to do.
Mountaintop Blues
Elijah went to the mountaintop and felt God's power and fire;
He stood on victory's peak; emotions couldn't get much higher.
Shortly after that he felt alone and unprotected,
And wandered in depression, feeling saddened and rejected.
But God came to Elijah in the way he least expected,
Not in some display of force or supernatural power,
Offering comfort to Elijah in his lowest hour.
Just when things were lowest and he thought he had no choice,
Elijah found God's love and comfort in a still, small voice.
To buy my latest book, Real People, Real Christmas: Thirty-one Days Discovering the Hidden Treasures of the Christmas Story, go here: https://www.amazon.com/gp/product/1729034918/ref=oh_aui_detailpage_o00_s00?ie=UTF8&psc=1
For Slaying Giants: Thirty Days with David, go here: https://www.amazon.com/Slaying-Giants-Thirty-Devotions-Ordinary/dp/172568327X/ref=sr_1_1?ie=UTF8&qid=1535814431&sr=8-1&keywords=Slaying+Giants%3A+Thirty+Days+With+David
To buy my book, Beggar's Bread, go here: https://www.amazon.com/Beggars-Bread-Devotions-Ordinary-Guy/dp/1535457392/ref=sr_1_1?ie=UTF8&qid=1473336800&sr=8-1&keywords=Beggar%27s+Bread
For the Kindle Edition, go here: https://www.amazon.com/Beggars-Bread-Bo-Jackson-ebook/dp/B01K5Z0NLA/ref=sr_1_2?ie=UTF8&qid=1473336800&sr=8-2&keywords=Beggar%27s+Bread